A few days ago, I heard an obituary radio announcement. Japanese designer Kenji Ekuan has died. The name didn't mean anything to me then, but the announcer went on to explain that he designed everything from Kikkoman's red-topped bottles to Japan's bullet train. That extra information was jarring.


As a writer, I know that design is everywhere, but here was a person who was able to work at all levels, from the smallest condiment containers to the largest people transporters. It's humbling to realize how much a mind can accomplish, if he dedicates himself to it.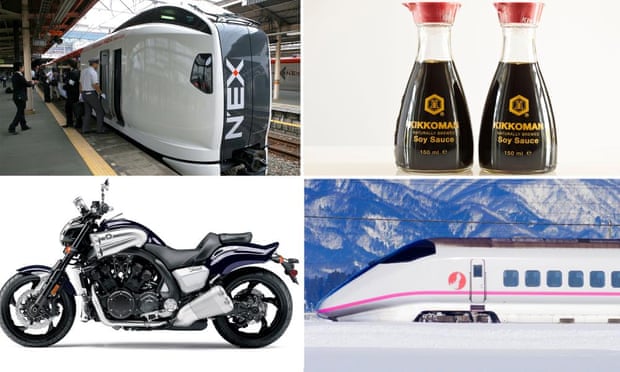 Japanese industrial designer Kenji Ekuan and his designs: the Narita Express, the Kikkoman soy sauce bottle, Yamaha VMAX and the Komachi bullet train Photograph: Kiyoshi Ota/Getty Images
Further research yielded other gems. Ekuan was a monk with a philosophical bent, who said, "Everything has a soul." He came to work every day in a green wheelchair he designed. He never married, saying instead that he was married to design.
Here's a great description of his impact over at the
Independent
.