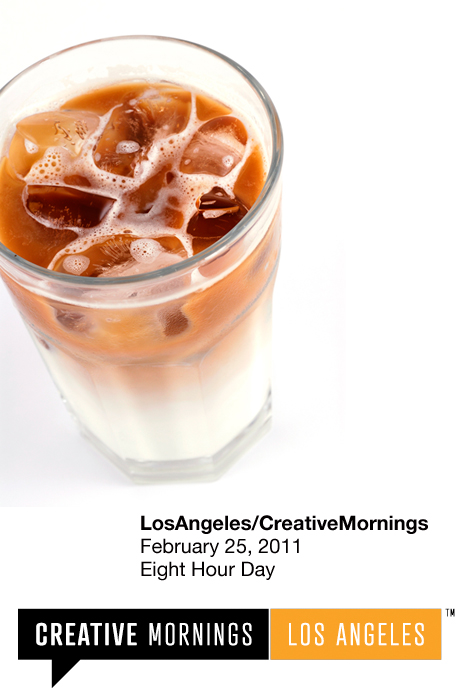 This year, I'm turning a year closer to 30. I figured the best way to start the day was bright and early, so I signed up for the Creative Mornings talk, coincidentally scheduled right on my birthday. (That should help me roll out of bed!).
Creative Mornings is a "monthly breakfast lecture series of creative types." (Please, don't be intimidated by the name "creative types." Everyone is creative.) Bright and early ever month, Creative Mornings invites guests from different parts of the design field to give a short 20-minute talk. Coffee is served! The talks started in New York, but has now grown to three other locations, including Los Angeles.
This Friday, Creative Mornings LA invites
Eight Hour Day
designers Nathan Strandberg and Katie Kirk who aspire "to live a designed life(style)—where work, play and inspiration are all equal and integrated organically."
Slots for the early morning talk fill up rather quickly, so now only wait list options are available. Still, it never hurts to try, eh? For upcoming talks,
stalk Creative Mornings LA on Twitter
. If you did manage a ticket, come up to me and greet me happy birthday, I'd love to meet you. :)
Ford & Ching
718 North Figueroa Street
Los Angeles, CA 90012